European project IMPAQT (Intelligent Management system for integrated multi-troPhic AQuaculTure) has been selected for funding in H2020 program.
Published on Scientific Reports the first evidence of volatile metabolites from Stem Cells. The paper shows that stem cells differentiation steps are characterized by distinct patterns of volatile compounds. Noteworthy, these differences can be captured with the porphyrins coated sensor array developed by the Sensors Group. Paper available on Scientific Reports website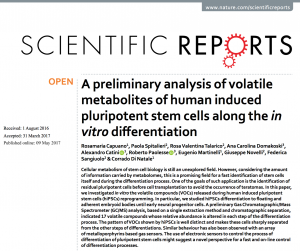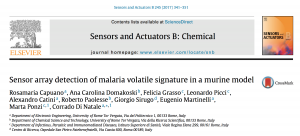 A new paper reports the first results of the collaboration between the Botswana-University of Pennsylvania Partnership and the Sensors Group. Journal of infection, /10.1016/j.jinf.2016.12.006 
available at: www.elsevierhealth.com/journals/jinf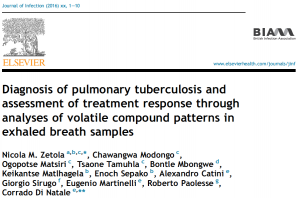 Chemical Reviews paper "Porphyrinoids for Chemical Sensor Applications" is now available on the Chemical Reviews website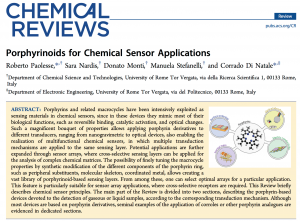 Sensors group is partner of the Project "PhasmaFOOD: Portable photonic miniaturised smart system for on-the-spot food quality sensing". The project will receive funds from the Horizon 2020 Framework Programme. The local responsible for this project is Eugenio Martinelli.
Corrado Di Natale will give an invited talk at the next SENSO 2016 conference "Advanced Sciences and Technologies for IoT". The conference will be held in Gardanne, France, 16-18 November 2016.
Eugenio Martinelli is the 2016 recipient of the Eurosensors Fellow Award. The Eurosensors Fellow Award, sponsored by Siemens, is a mid-career award assigned, every year, since 2000. The award this year has been announced at the Eurosensors XXX conference in Budapest.